Company Overview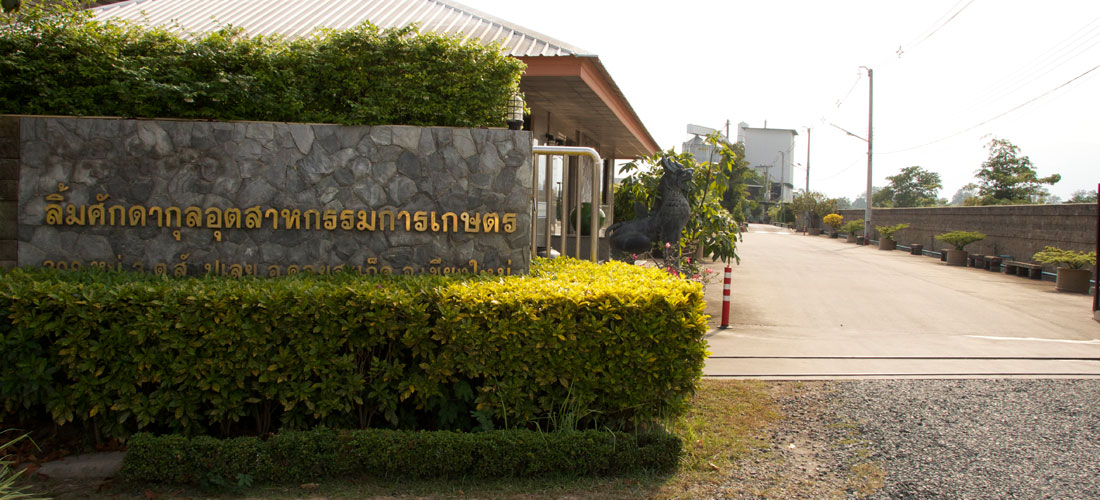 Limsakdakul Agricultural Industrial co., Ltd. is operating in manufacturing and trading of agriculture products with 2 principles segment; beans & grains and animal feed. We are global trading of grains & pulses products for food ingredient industry. We are one of the main beans & pulses providers in Thailand with global value chain throughout continents. Our own manufacturing facilities ensure we are able to control our processes and qualities completely, enable us to serve customers' requirement. We understand our role that we are feeding the world therefore we connect supplies chain with our products to appreciate customers as well as consumers. In animal feed segment, we are producer and provider of raw material for animal feed to enhance nutritional value along with optimize total cost. We are serious in secure qualities and reliability raw materials to ensure our products are high standard after pass through strictly production process as we are striving to be highly efficient in ingredient solution for human food and raw material integrator for feed industry. Sections of our beans and pulses, we originating from growers and then processed products for food and feed customers in local and to worldwide market. We hold our self in high standard and we focus on what our customer's need which help us to deliver products just in time and product quality which we are commit to our customer, together with highly satisfaction value.
We are continues to improve our way of working in term of technologies, employee efficiency and value relationship with customers. Our teams strive to work more efficient to create new market and higher value in products and acquire new technologies to help us achieve our goals.

Our vision
is to become global supplier of food ingredients and raw materials, offering customer a create value products through trustworthy, honest and highly efficient management. To be a versatile, innovative and customers focus organization that always ready and flexibility to adapt to changing business environment. We are continuing to create and seek new opportunity for sustainable growth.
We seek to understand what is market demand and what are our customer requirements.
Focus on efficiency and effective management to deliver lowest cost and quality products to customers every of our products.
Manage thoroughly supply chain from farmer to customer with excellent operational.
Build value relationship with business partners to become mutually success in long term.
Relentless in learning and developing to create higher value and new market through day-to-day work and introduce of new technologies. Reduce waste and maintain high operating efficiency to maximize production capacity.
We are looking forward to contribute sustain development with business partners and customers to achieve long term growth, mutual benefits and create chance for new opportunity with new market.


Since 1957, Limsakdakul Agricultural and Industrial (Thailand) Co., Ltd. has been well-established for more than 50 years in agro-trading business. From the beginnings, we were the local grain trader. Our main product is soybeans which we sold to factories in middle part of Thailand to produce soy souce, soy milk and Oil. By the time, we have built strong relationships with the local suppliers and selectively procured the good quality product. With our highly experienced and professional operation, we become one of the well-known grain trading in Thailand.


In 2004, we have started new factory and warehouse in 14 acres land on outskirt of Chiang Mai. The new facility including 3 large warehouses, 5 silos with total capacity of 12,000 MTS for grains storage. We have set up new state of art machine to handle in drying machine, gravity machine and colour sorting machine. Our venture continue in many kind of grains, pulses and cereal that keep machine running in full capacity to support all demand from local and worldwide customers.


In year 2013, animal feed production line has started. We have brought new extruder machine and all new production lines to produce full fat soybeans to fulfill demand in animal feed sector under brand "One feed". This product become one of our core business which provide high quality feed material for big feed mill factory in Thailand and many farms around Northern part of Thailand.